Local veterans depart for D.C.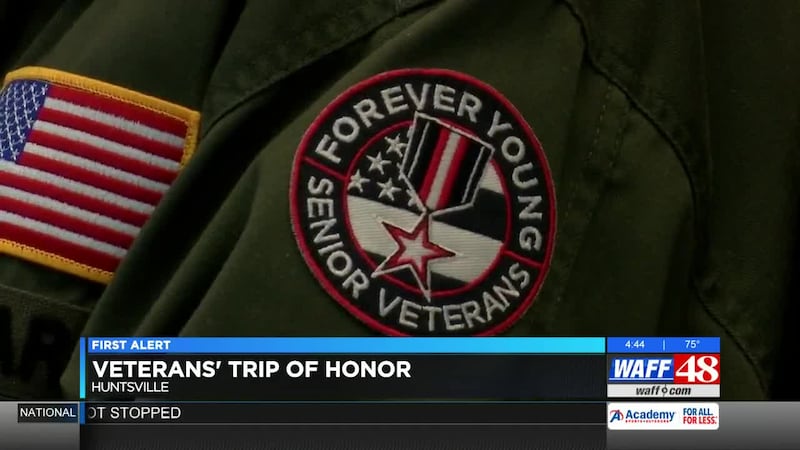 Published: Oct. 21, 2018 at 3:19 PM CDT
HUNTSVILLE, AL (WAFF) - A group of local veterans embarked on a very special trip to Washington, D.C. on Friday.
Forever Young Senior Veterans of Alabama, an organization that focuses on changing the lives of senior veterans, plans trips like this one free of charge.
Huntsville International Airport was filled with excitement as a small group of veterans awaited their flight to the nation's capital.
Forever Young Senior Veterans is responsible for funding the trip. The veterans will spend four nights in D.C. visiting monuments and will be honored at several ceremonies for their service. The 4 veterans on the trip, include a 98 year old World War II Navy Veteran that survived both Pearl Harbor and D-Day, a 101-year-old World War II Army Veteran and a Marine and Air Force veteran that served during Vietnam.
The men are grateful for the organization and its mission to end the silent suffering of military veterans 65 years and older by granting their individual wishes, returning them to the places where they fought, and bringing them the honor, healing, and hope they need and deserve.
"It's great, Forever Young. And see people, meet a lot of people that you've never seen probably and I love them. And I love caring people." said Major Wooten.
Copyright 2018 WAFF. All rights reserved.