Red Cross bus overturns in Cullman County wreck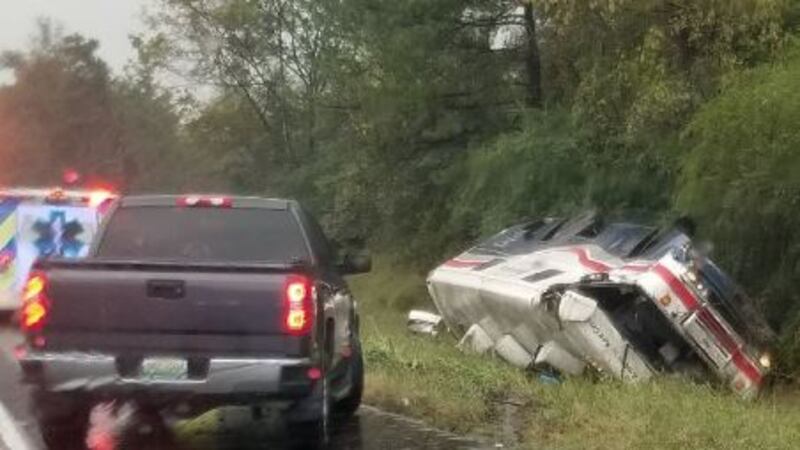 Updated: Oct. 16, 2018 at 2:35 PM CDT
CULLMAN COUNTY, AL (WAFF) - Crews are working to clean up a wreck in Cullman County involving a Red Cross bus.
The wreck happened near mile marker 303 on I-65 southbound.
The Alabama Law Enforcement Agency (ALEA) says that right lane is closed as cleanup crews work to remove the bus.
ALEA also says that the driver suffered minor injuries a result.
Copyright 2018 WAFF. All rights reserved.