Community members in Dutton gather for "National Night Out"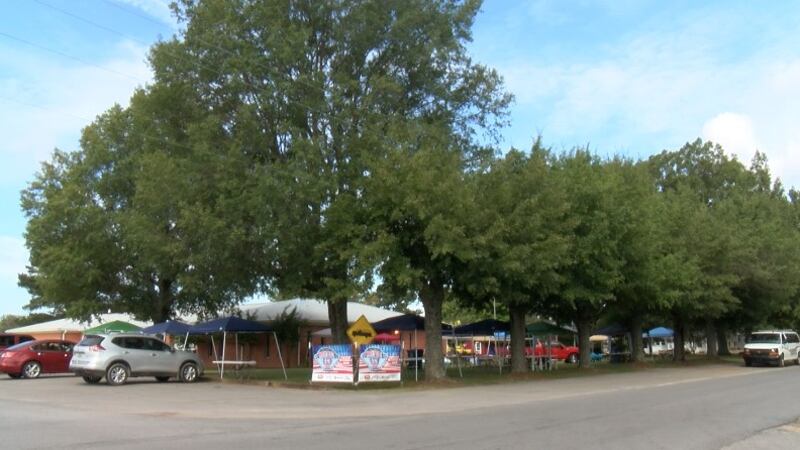 Published: Oct. 15, 2018 at 2:30 PM CDT
JACKSON COUNTY, AL (WAFF) - The small Jackson County town is preparing for National Night Out, an event that brings the community together to talk about drug and crime prevention.
Organizers tell WAFF that Dutton's Night Out is their biggest event of the entire year.
Booths around the town hall set up by inmates at the Jackson County Sheriff's Office have various members from law enforcement, churches, the crisis center of Jackson County, and other organizations that will provide information to the public about crime and drug prevention. There are also plenty of activities for children.
Dutton was given the award for the number one "National Night Out" in 2016 for towns with a population under 5,000 and for good reason, the town's population usually doubles for the event.
"It's the biggest thing we have all year long. And we have almost 600 people about it showing up. And like I said, we only have 300 in the whole town. So, it's just, people come from everywhere." said Philip Anderson, the former Mayor of Dutton.
Copyright 2018 WAFF. All rights reserved.