Multiple bear sightings in Albertville this week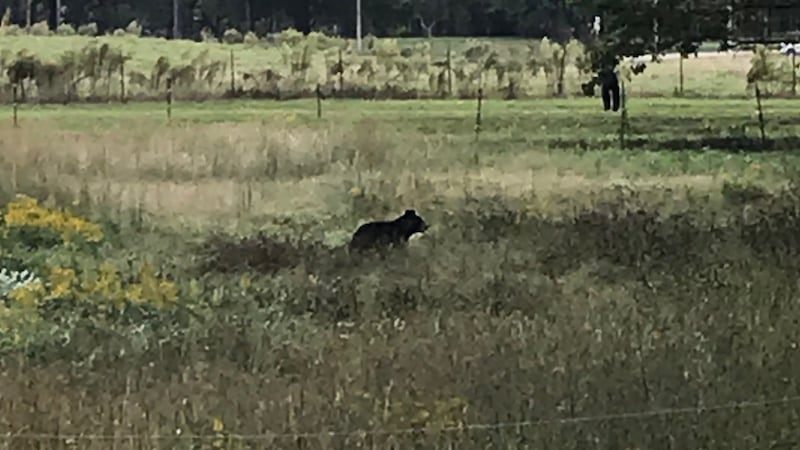 Published: Oct. 12, 2018 at 6:05 PM CDT
ALBERTVILLE, AL (WAFF) - Albertville police say the received two bear reports on Thursday.
The first report was during the late morning hours. It involved a black bear near the southern portion of Albertville on Highway 75 south near Edmondson Street heading south towards the Horton area. Police said the bear appeared to be skittish and ran off when officers approached.
Albertville police contacted the Department of Conservation about the bear and were advised to leave it alone.
Police received a call about a second sighting near the same general area that afternoon.
On Friday, we received video of another bear sighting in Albertville.
Police say if you see a bear to keep a safe distance. Do not try to pet, feed or interact with it in any way.
Copyright 2018 WAFF. All rights reserved.