Athens grocery store refusing to sell Pepsi products with NFL logo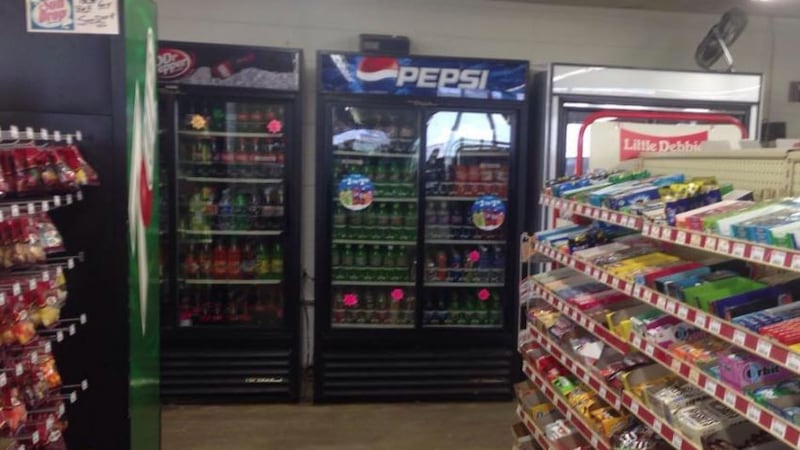 Updated: Oct. 11, 2018 at 7:58 PM CDT
ATHENS, AL (WAFF) - A grocery store in Athens has announced that they will not sell two Pepsi products that feature the NFL logo.
S&Z Grocery posted on their Facebook page saying that their store will not be selling 20 ounce Pepsi or Diet Pepsi produced with the logo.
Phillip Stewart, owner of the S&Z supermarket off Highway 72 in Athens says he's no longer selling 20 ounce Pepsi products and some bottles of Gatorade that have the NFL logo on the label.
"I don't want to support them in any way, because I feel like its's just wrong. I can't in good conscious sell the product, because it does have the logo on it," says store owner, said Stewart.
"I pulled them myself, the customers didn't know I was doing this. I sold the product that I had that did not have the logo on it. And I told my rep as well as the delivery guy that I did not want those brought into the store, because I would not sell them," added Stewart.
Stewart says most of his customers that come into the store have reacted positively, he has received a few negative phone calls about a Facebook post he made announcing he would not sell the product until the logo is removed. Aaron Bishop, says he is an ex-marine and sees where Stewart is coming from, but the labels don't bother him.
"Do I personally care? No, I don't. I'll grab a Pepsi, I'll hit my Nike golf clubs. That will make some people mad, but I've got other things to worry about," said Bishop.
Stewart says he's been told by his distributor that the logo will remain on the bottles through the Superbowl. In the meantime, he will continue selling any Pepsi products without the NFL logo.
Copyright 2018 WAFF. All rights reserved.