Madison City Schools working to complete additions to Discovery, Liberty middle schools
Working to expand two existing schools to improve the learning environment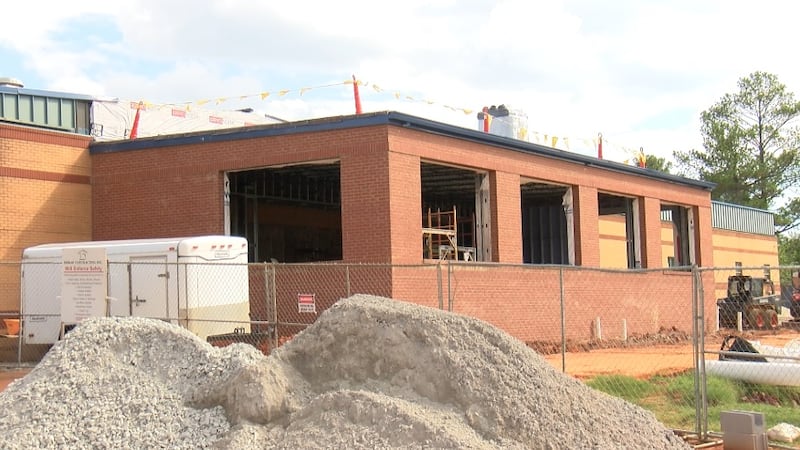 Updated: Oct. 8, 2018 at 8:57 PM CDT
MADISON, AL (WAFF) - The Madison city school system is working diligently to improve overcrowding issues for your children with additions and renovations to the system's two middle schools.
"Liberty is about 99 percent complete. They're still doing some things, they were putting in bleachers the other day, but Liberty is almost completely done.
Discovery, we think we'll be done. Our finishing date is right around Thanksgiving," said Superintendent Robby Parker.
Parker says a number of changes are currently underway at Discovery. Expanded seating and upgrades are happening with the addition to the school's cafeteria. Also, renovations to the gym and the first ever major remodel of the concession area since the school was originally built as Bob Jones High School in the early seventies. The school also has expanded classroom space for handicapped students that were zoned for Discovery, but attending Liberty due to lack of space.
"It allowed the students with more severe handicaps to go to school in their home zone school whether it be on the east side of town or west side of town," added Parker.
On the west side of town, students are already enjoying the benefits of Liberty Middle School's first major expansion.
Additional classroom space has been added to the front of the building, the second half of the gym that wasn't completed during the school's construction is now complete and provides much more seating. Also the cafeteria, similar to Discovery's, has more seating and upgrades. Principal Shannon Brown says everyone loves the new look and added space.
"It challenged us teachers, educators. It challenged the students last year, going through that construction growth. And having to alter some plans and stuff, but let me tell you it was well worth it," said Brown.
Copyright 2018 WAFF. All rights reserved.