Huntsville homeowner displaced after driver crashed into home and took off
Police have few leads on the driver that the family says investigators believe was drunk.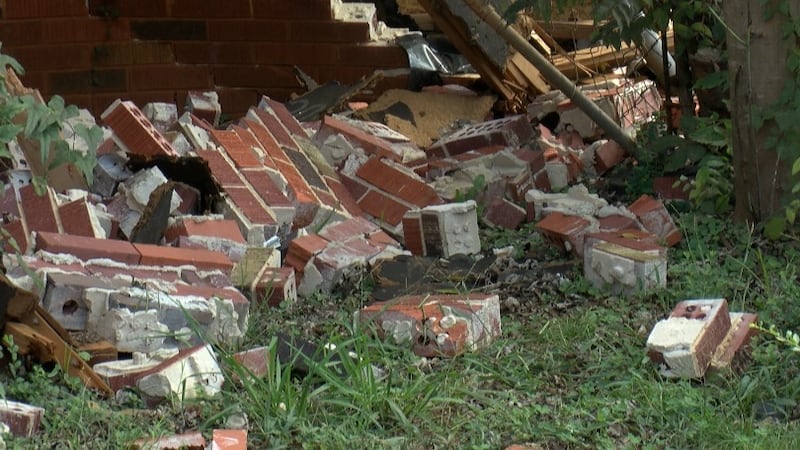 Updated: Oct. 4, 2018 at 7:35 PM CDT
HUNTSVILLE, AL (WAFF) - During the early morning hours of Sept. 15, someone crashed into a home off Marguerite Drive and took off. They left behind major damage to the garage and west wall of the house.
Erin Solomon and her son Adam have lived there for 13 years, but because of the accident, their home was condemned and now they are living at a local hotel. Police have few leads on the driver, that the family says investigators believe was drunk.
"Not knowing what going to happen next, it seems like there's no resolution. There's is little but not enough," said Solomon.
Solomon lives off of disability and her son works full-time, so they are financially strapped.
"I do hope they catch the guy. We gave, you know, the police got as much information as much as they could. And they don't really have much to to go on and we hope they find the person eventually," said Adam Butler.
The two are getting some assistance to live on from their insurance company, but say the claim process has been slow going. They're worried if things do not speed up and the suspect isn't caught, they may lose their home entirely.
"Step up come forward, we can work with you. But you can't leave us like this, We're losing the only thing we have, because of your drunk driving," added Solomon.
Again, police have not confirmed the driver was impaired, but both the family and the police would like to hear from if you know anything that could help.
Investigators with Huntsville police tell WAFF 48 News an auto manufacturer studied car parts found at the home and is advising them the vehicle is a Chevrolet S-10 or Blazer, manufactured sometime between 1998 to 2010.
Copyright 2018 WAFF. All rights reserved.