4 new traffic lights going up to help improve traffic flow in Madison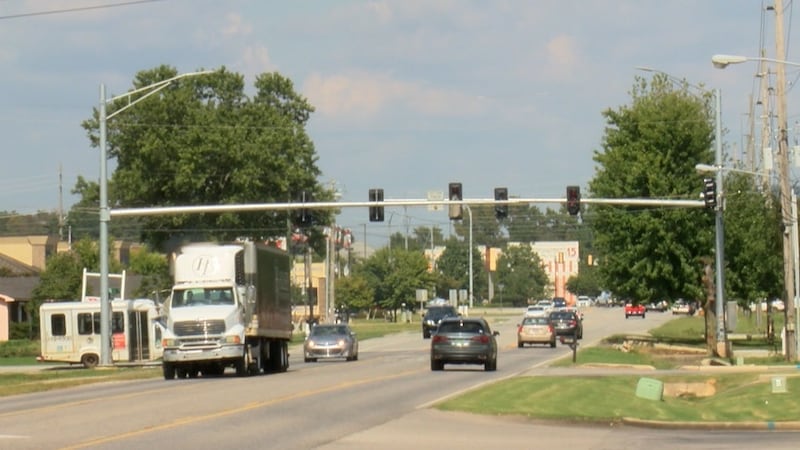 Updated: Oct. 3, 2018 at 6:37 PM CDT
MADISON, AL (WAFF) - As Madison's population continues to rise, so does the traffic. Four new traffic lights are going up on two of the city's major thoroughfares, Hughes Road and County Line. The majority of the lights will be off Hughes Road.
"There's four where structures are up. Three of them are on Hughes Road at Plaza Blvd, Bradford Farms Drive, and Gooch Lane, said Gary Chynoweth, Director of Madison's Engineering Department.
Another new light is going up at County Line and Hardiman Road. Just south of Hardiman, a fifth traffic light is planned to go up next summer at Lena Cain Blvd. The project's cost is estimated at nearly $1 million.
So what are the driving factors for the new signals? More cars on the road, pedestrian traffic, and accident history.
"We've got one at Bradford Farms where there has been a repeated request for a crossing for school children to walk to Discovery School. And we've had a pretty high accident history on Gooch Lane," said Chynoweth.
The owner of one of Madison's newest businesses, Wes Breland, says he is looking forward to the light going up at Plaza Blvd and Hughes Road. With his grand opening just around the corner, he feels this will help customers and employees.
"The problem that we have, is our delivery drivers trying to get in and out of parking lot in the afternoon, to get over to 20 and 72. Trying to turn left especially is almost impossible and we're hoping that the light will allow people to stop and let us into traffic," said Breland.
Hughes Road and County Line Road aren't the only two road that will see new lights. More lights and lanes are coming to another problematic spot for the city.
"We're going to widen the south part of the Sullivan Street up to Kyser to a five lane road. And we'll be placing signals at West Dublin, at Royal Drive, and at Kyser," added Chynoweth.
The city hopes to have the new signals running within the next few months.
Copyright 2018 WAFF. All rights reserved.