Douglas Middle School students learn about Helen Keller's life, legacy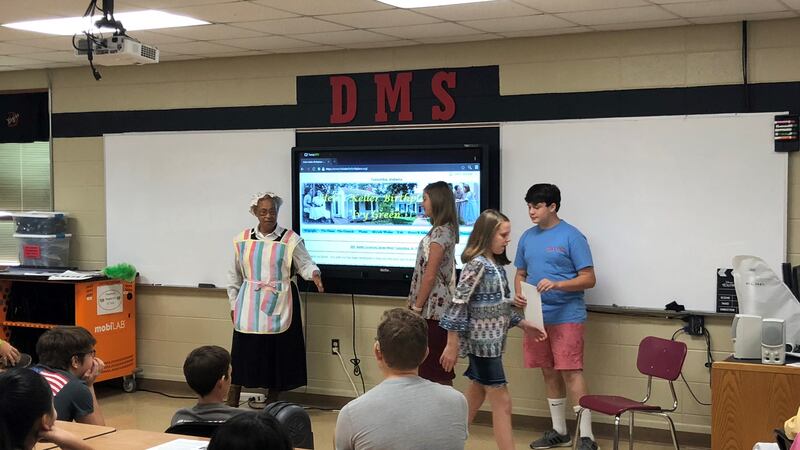 Updated: Sep. 29, 2018 at 10:46 PM CDT
DOUGLAS, AL (WAFF) - A recent decision by the Texas State Board of Education to remove a local historical figure, Helen Keller, from school curriculum is concerning to one teacher in Sand Mountain.
WAFF visited with Julie Cordell's class as they talked about the importance of Helen Keller's legacy.
Students in her 7th grade language arts class at Douglas Middle School performed several scenes from "The Miracle Worker" as part of their lesson of Helen Keller's life and legacy.
"I think the historical significance for Alabama that it needs to stay with us because Helen Keller is from Tuscumbia. Ivy Green is in Tuscumbia. There are so many things that make it real to the kids in Alabama." said Cordell.
Cordell's students, whether they had parts to perform or were observers, all enjoyed learning about Keller.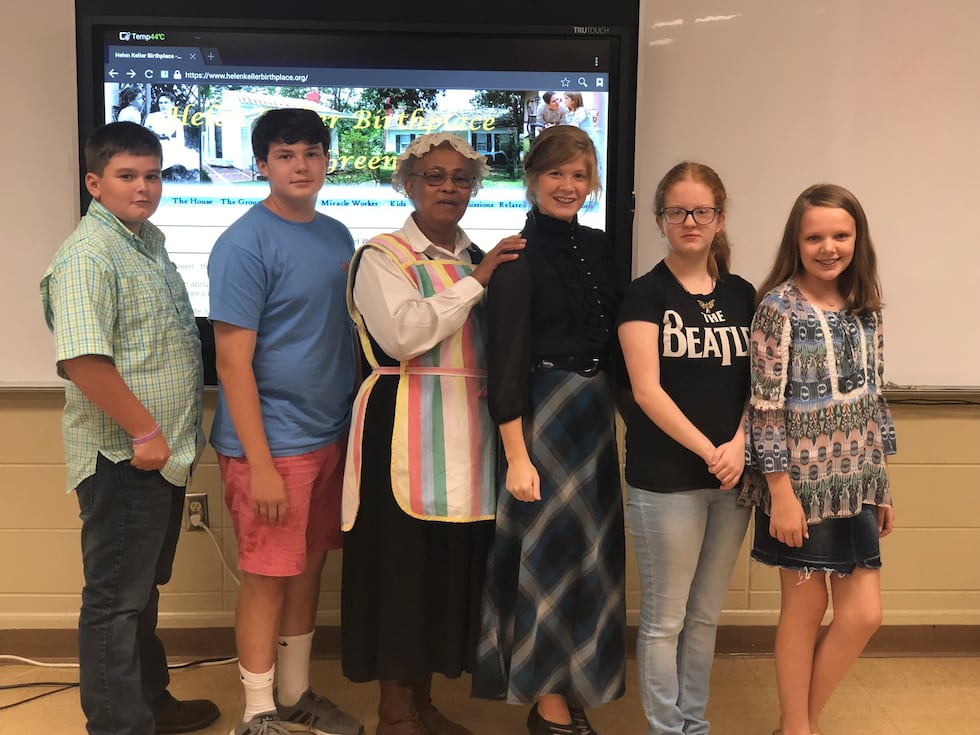 "I like to know and share that everyone can still learn even if they have disabilities, they can still learn, like Helen Keller learning words and being able to learn to speak. And I like to know that I can still share about history." said Davis Jackson.
For Samuel Wright, a student that played the role of Helen Keller's father, he connects with Helen's story on a personal level, because of his twin brother, who has autism.
"I always like comparing the two, Helen and my brother Daniel, because both can't talk. Both had to overcome just hard conditions and just the way they overcame them was amazing to me. And that's why I love doing this play." said Wright.
Alta Morrow, a native of Florence, drove from Huntsville to participate by playing the role of the Keller family servant, Viney, a role she has played for three years now at the annual Helen Keller festival. Morrow says "The Miracle Worker" is a love story of a family that supported a little girl.
"I think it's important that children know their history. Whatever it is, this is, you know this is live and living color." said Morrow.
Copyright 2018 WAFF. All rights reserved.