DeKalb County VFW Fair this weekend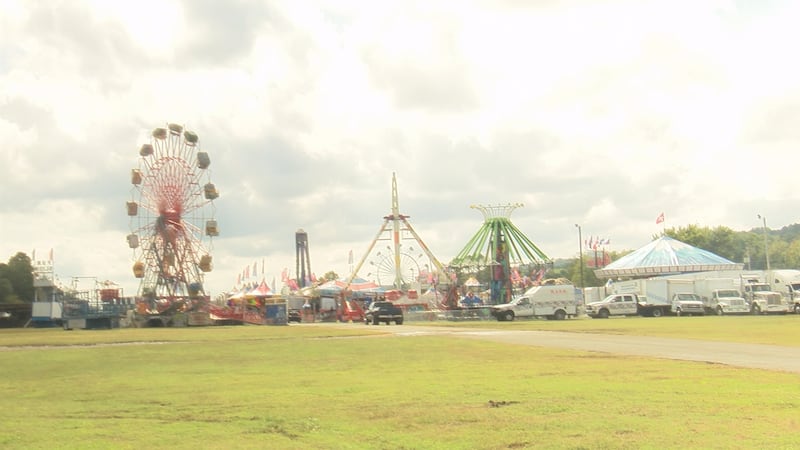 Updated: Sep. 29, 2018 at 11:04 AM CDT
DEKALB COUNTY, AL (WAFF) - Are you looking for a fun family outing this weekend? Fort Payne just may the place for you to be.
Heavy rain this week put a damper on the 63rd annual DeKalb County VFW Fair, but organizers are looking forward to a perfect weekend.
The fairgrounds are now ready for DeKalb County's annual VFW fair.
Current chairman Charles Stephens has been involved with the fair since he returned from serving in Vietnam in 1970. Stephens says the fair is the largest fundraiser for the VFW and projects they work on for students at area schools and many other groups.
"EMTs and firefighters, law enforcement. We recognize eagle scouts of the year. We have about 10 or 12 major programs that we have to do each year," said Stephens.
Stephens says the fair features over 30 rides for the whole family to enjoy, a horse show, petting zoo, food and live entertainment including bluegrass and gospel music. Tickets may be purchased for rides. The biggest hit this week has been the Alter Ego.
"It's one of seven in the world and it's the only one that's named alter ego. Its's a great ride. The couple of nights that we've been able to run that thing has been full all night long," added Stephens.
Admission is $4 for ages 6 and up. Kids 5 and under get in free. Stephens says they will allow kids of all ages in for free from 10 a.m to 3 p.m. Saturday.
Even a few may just consider themselves kids at heart.
"Even if they're college students, as long as they're a student in school and can prove they're a student, we'll let them in free," Stephens said.
Gates for the fair will close at 11 p.m. Saturday.
Copyright 2018 WAFF. All rights reserved.