Rocket City Trash Pandas will play ball in Madison
Team name announced after online vote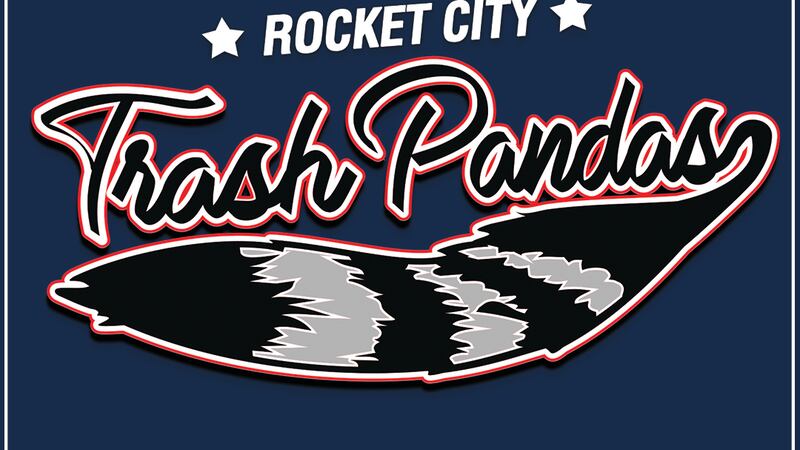 Published: Sep. 6, 2018 at 6:40 AM CDT
MADISON, AL (WAFF) - The minor league baseball team currently known as the Mobile BayBears will become the Rocket City Trash Pandas when it relocates to Madison.
The name, which was decided through an online voting process, beat out other contenders like Comet Jockeys, Moon Possums, Space Chimps and Thundersharks.
The company that acquired the BayBears, BallCorps, announced the team name on Wednesday night.
Fans had the opportunity to vote for not only the team name, but also the regional qualifier before the team name. The options were Madison, North Alabama and Rocket City.
More than 28,000 votes were cast for the location and team name on NorthAlabamaBaseball.com. The results of the final round of voting were as follows:
Trash Pandas - 44.75% of the vote

ThunderSharks - 19.25% of the vote

Moon Possums - 12.57% of the vote

Space Chimps - 12.05% of the vote

Comet Jockeys - 11.38% of the vote
Rocket City - 67.4% of the vote

North Alabama - 18.09% of the vote

Madison - 14.51% of the vote
The winning name, Trash Pandas, was nominated by Matthew Higley of Lacey's Spring. Higley will receive two box seats for the first five years as a prize. An official logo design has not yet been released. The logo design, and accompanying merchandise, will be revealed on Saturday, October 27 at a free community celebration at 6:00pm in Madison's Dublin Park.
The Rocket City Trash Pandas are scheduled to play in Madison starting in the 2020 minor league baseball season.
Join sports anchor Carl Prather for a live analysis on our Facebook page at 9 p.m. You can submit questions or comments to him there.
Copyright 2018 WAFF. All rights reserved.