Red Panda paints at the Birmingham Zoo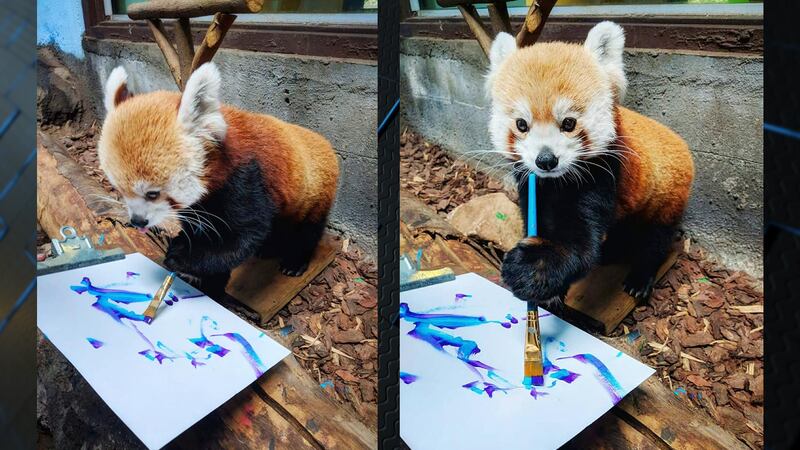 Updated: Aug. 28, 2018 at 12:25 PM CDT
(WAFF) - Photos from the Birmingham Zoo show a red panda performing a special talent - painting!
Red Pandas are in the zoo's Predator building, waiting to be transitioned to a new habitat in the Asian Passage, as part of their "Renew the Zoo" campaign.
Sorrel is a female 8-year-old Red Panda, who has been trained by her primary trainer, Erin.
Erin is one of the zoo's Animal Care Professionals. The zoo says these professionals help create opportunities for animals to exercise control and choice over their environment. As part of the zoo's Enrichment Program, the professionals provide the animals with activities the stimulate their mental and physical behavior.
Copyright 2018 WAFF. All rights reserved.