Relocation concerns with Huntsville public housing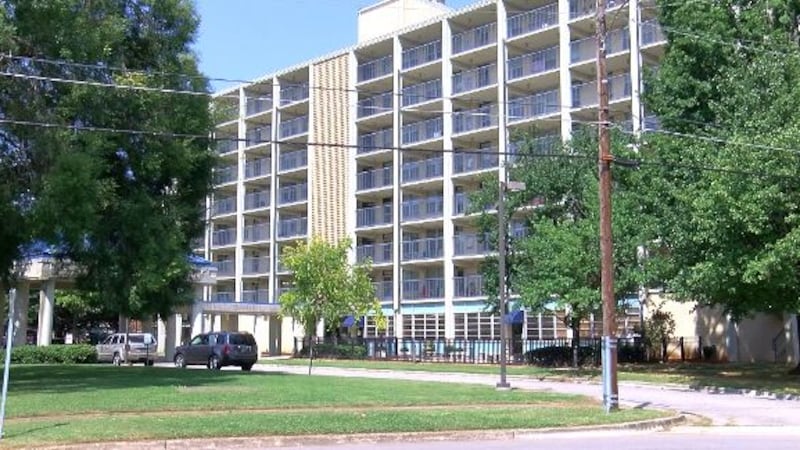 Updated: Aug. 23, 2018 at 7:21 PM CDT
HUNTSVILLE, AL (WAFF) - Hundreds of people who live at a public housing complex will be forced to find a new home.
We don't know when, but Huntsville Housing Authority plans to demolish Sparkman Homes. The authority's spokesperson said it needs to be torn down because the city doesn't have the money to fix all the problems.
Huntsville Housing Authority has declined WAFF 48 News' request for comment, but the ones who have no problem commenting are their residents. WAFF 48 News spoke with residents at another public housing complex where some might have to relocate.
"I'm going to ask you to leave," a Johnson Towers manager told WAFF 48 News.
"I just invited her up," said Fannetta Arnold.
"And I am going to ask you to leave," the manager responded. "I told you yesterday we can't have news people up here, OK?"
"I was told we could have guests," Arnold added.
WAFF 48 News cameras were only allowed inside Arnold's apartment in Johnson Towers for a few minutes until the reporter got kicked out.
"You know what it's sad," Arnold asked. "They should put no one else up in here. They should put no one in this place. They need to find places for everyone in this building to go."
According to the housing authority, there are 60 vacancies throughout public housing sites in Huntsville for people who will have to relocate from Sparkman Homes. That number fluctuates month to month.
Arnold is begging the health department to check the status of each unit.
"Lord help us, somebody come help us. You got black mold right there. It might be cheap rent but is it worth our lives? Come on. This is not right," Arnold said.
Arnold said there is black mold, and mildew growing in between the walls and some floors even have roaches. Others who live here said mice and rats eat away at their furniture.
"They are going to have to do a lot of tearing down in order to get this building properly to where it could be livable, and by the time you do that you might as well just tear the building down and fix another, but it looks cute from the outside. It really does," Arnold explained.
She said calls for help aren't answered fast enough.
"You can make a call for the maintenance to come and fix something and it takes forever for them to fix something if they fix it," Arnold added.
She believes it's past the point of repair.
"This is messing with my health. Literally, my health, literally, plus the health of other people," Arnold said.
She plans to move out but she worries about others who can't.
"It's about these elderly people that they ain't got their health and strength to go and they don't have the fight in them and I really don't have it but by the grace of God I'm still standing," she said.
Arnold spoke with WAFF 48 News because she felt like she had a moral obligation to tell the truth of what's really going on living in public housing.
Huntsville Housing Authority has declined requests for interviews.
The other option for folks having to relocate from Sparkman Homes is Section 8 vouchers.
All Sparkman residents will be assigned a relocation specialist and that process has already began.
Huntsville Housing Authority's jurisdiction is the city of Huntsville and within 10 miles of the city limits and basically all of Madison County. This includes Hampton Cove, South Huntsville and Madison.
35749 - Capshaw, Harvest, Huntsville,

35757/35758 - Madison, Huntsville

35759 – Meridianville, Moores Mill

35763 – Huntsville, Owens Cross Roads, Big Cove

35806 - Huntsville

35761 – New Market
Zip code exclusions: 35802 and 35803
Copyright 2018 WAFF. All rights reserved.