Decatur vet discusses dog fighting, local dumping site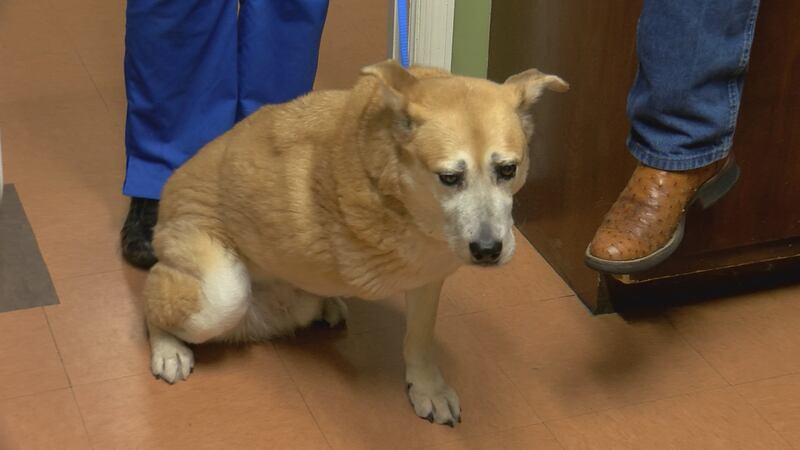 Updated: Aug. 16, 2018 at 5:37 PM CDT
MORGAN COUNTY, AL (WAFF) - Animal remains along a single road in Morgan County has fueled speculation about dog fighting rings. WAFF 48 News spoke to a local veterinarian who said the Moulton Heights area is a historic dumping ground for animals someone no longer wants and dogs injured in illegal fights.
Lucky was considered a bait dog that gained national attention after he was discarded in a dumpster and left to die by his owner in 2006.
"He was designed to be the guaranteed loser because his mouth was taped shut where he couldn't affect any injuries to the other dogs so that dog would develop a greater and greater confidence to kill another dog, you know," said Dr. Steve Osborne of Decatur.
Lucky has lived at his animal clinic and has been their mascot.
"He's getting to be an old dog now though," Osborne said.
As Osborne got Lucky fixed up, he's seen a handful of other dogs from the city with injuries. He said the best thing you can do if you come across an injured dog is immediately take it to see a vet.
"Your veterinarian will be able to determine what type of injuries they are and if it looks like it a professional or for a gambling type of rings," Osborne explained.
Also, be careful how you handle the hurt dog, you don't know what emotional and physical stress the animal has been through. Osborne suggests covering their head with something like a towel.
"If they have an ongoing hemorrhage give direct pressure to the wound with a gauze or something to help that during transport," he said.
"We are really looking to see what is being dumped in the Moulton Heights area. Now community development made three arrests for criminal dumping in the area," said Decatur police spokeswoman Emme Long.
Besides having extra patrols in that area, Decatur police have put up two game cameras in undisclosed locations throughout the city to crack down on this type of crime.
"Our animal cruelty investigators are up to date on the latest of dog fighting and they are diligent with searching," Long explained.
Decatur police have not confirmed reports of dog fighting rings. They do want people to be on the lookout if anyone is dumping animal remains, have a large group gathering where dogs are present, and if you or someone you know has their dog stolen to report it immediately.
Copyright 2018 WAFF. All rights reserved.