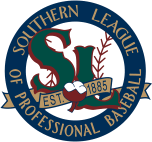 (HUNTSVILLE) - The Huntsville Stars dominate the Southern League's North All-Star squad, just released today, with ten of its players.
Angel Salome, Alcides Escobar, Michael Brantley, Chris Errecart, Joe Bateman, Steve Hammond, Patrick Ryan, David Welch, Mat Gamel, and Matt LaPorta were each selected.
Currently, the Stars boast four of the top five hitters in the Southern League. Gamel leads the league with a .379 average, after going 5-for-5 in Sunday's game against Carolina. Trailing in 2nd by 39 points is Salome (.340). Brantley is 4th (.324) and Escobar is 5th (.322). Gamel also leads the league in hits, doubles, extra-base hits, runs scored, and slugging.
The team was decided by a vote of Southern League managers, radio broadcasters, general managers, and print media.
Of the 10 Stars selected, four will not be able to participate in the Southern League All-Star Game. Hammond and Bateman were recently promoted to Nashville and Gamel and LaPorta were named to participate in the Futures Game at Yankee Stadium.
The Southern League All-Star contest will be held at Five County Stadium, home of the Carolina Mudcats, on July 14.
The league will announce the South Division All-Stars, Tuesday.
Starting lineups for the North will be released, Wednesday, followed by starting lineups for the South on Thursday.
Courtesy The Huntsville Stars