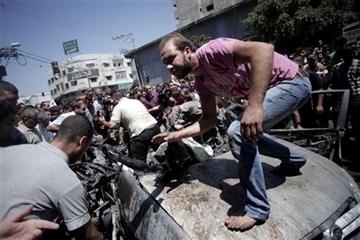 (AP Photo/Khalil Hamra). Palestinians inspect the wreckage of vehicle was hit by an Israeli air strike, in Gaza City, Tuesday, July 8, 2014.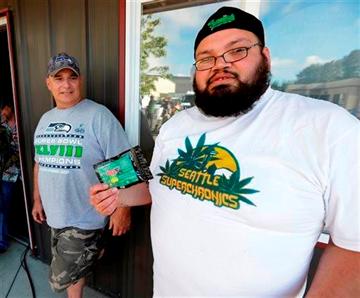 (AP Photo/Ted S. Warren). Julian Rodriguez, right, of Everson, Wash., holds his two-gram packet of recreational marijuana outside Top Shelf Cannabis, Tuesday, July 8, 2014, in Bellingham, Wash., on the first day of legal sales.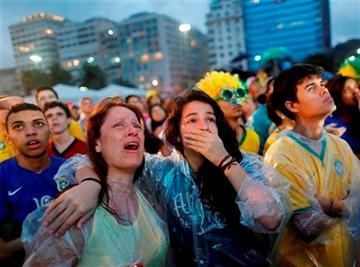 (AP Photo/Leo Correa). Brazil soccer fans cry as they watch their team lose 7-1 to Germany at a World Cup semifinal match on a live telecast inside the FIFA Fan Fest area on Copacabana beach in Rio de Janeiro, Brazil, Tuesday, July 8, 2014.